STUFFED QUAHOGS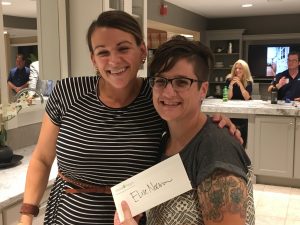 Karen Cook was the 2018 Recipe Contest winner in the Appetizer category. She shared her yummy recipe with us!
INGREDIENTS
20 chowder size quahogs
3 medium onions
1 lb bacon
Seasoned bread crumbs
Salt, pepper, Tabasco
Grated Parmesan cheese
Tomato juice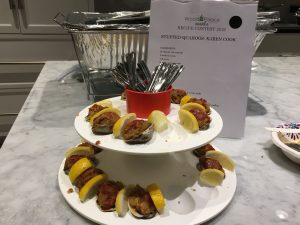 DIRECTIONS
Steam open quahogs, save juice & 1/2 the shells
Chop clams small
Cook bacon, cool & chop
Mix liquid, breadcrumbs, & chopped ingredients to create a stuffing
Season to taste w/ salt, pepper & Tabasco
Fill saved shells, sprinkle with Parmesan & 1 tbs tomato juice
Bake @ 350 for 20 minutes
This entry was posted in
Recipes
on
.