Design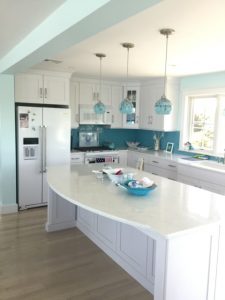 We are proud of the partners and providers that we've chosen to work with at Wood Palace, but we know that what really sets us apart is our design and installation skills. We treat every project as if it were our own, ensuring that your home receives the care and attention that it deserves.
At Wood Palace, we believe in casting aside the cookie cutter approach. A new kitchen can't just be selected from a catalog. It needs to be designed and crafted to perfectly suit your home and your needs. Our designers don't work off of a template, and our installers know how to get the job done right the first time.
We believe that everyone should have the opportunity to come home to a Wood Palace experience, and it's the expertise of our designers and installers that sets us apart and allows that experience. We invite you to give us a call and hear what our designers have in store for you!
Read about our Dream First process!