History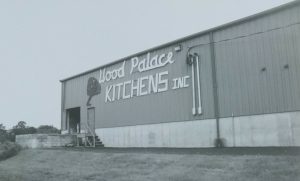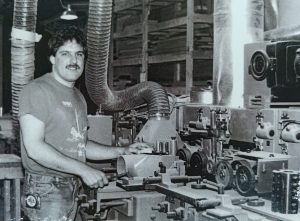 The history of Wood Palace Kitchens isn't what you might expect from a successful kitchen design company. There was no great fanfare. No million dollar investors. Wood Palace isn't the offshoot of a major corporation looking to break new ground. No, Wood Palace Kitchens is the labor of love of Tim Holick, a skilled craftsman who grew his company from a garage-based project for family and friends into one of the region's most trusted providers and installers of quality kitchens, cabinetry, and countertops.
In 1976, Tim began undertaking small projects for friends and family. A countertop here, and set of cabinets there. Before long, his reputation for excellent craftsmanship extended beyond his immediate circle and began to make the rounds amongst those who frequented the local lumberyards. By 1979, just three short years after Tim began his very first projects, the groundswell of support and ever-increasing influx of business allowed Wood Palace Kitchens to expand beyond the cellar and into the community.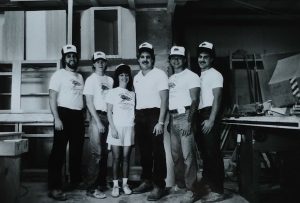 It was this community involvement that set the tone for the future of the company. Developing a relationship with the community at large was a mission that Tim set down from the very beginning, and it allowed those at Wood Palace Kitchens to foster a level of trust with their consumer base that other companies have not been able to match. It was this trust that allowed Wood Palace Kitchens to thrive even in the recession of the 1990's. While other companies folded amidst the economic strain, Wood Palace Kitchens rededicated itself to its core values, stuck to its strengths, and emerged from the recession stronger than ever.
That same trust that helped Wood Palace Kitchens emerge from Tim Holick's garage and push through the recession with conviction is what powers the company today. For over 30 years, Tim and his team have prided themselves on listening to customers' needs and helping them to make the decision that's best for them. Wood Palace Kitchens offers customers an impressive showroom, a catalogue of completed jobs, and a Dream Board visualizer to help customers picture their ideal kitchen and make it a reality.
From top to bottom, that is the Wood Palace Kitchens promise. With a friendly and knowledgeable sales staff, an expert team of installers, and a dedication to make sure you stay happy with your kitchen long after the job is done, Wood Palace Kitchens stands behind its people, its product, and you. When the Wood Palace Staff invites you to come home to the experience of a Wood Palace kitchen, they mean it.