The Little House That Could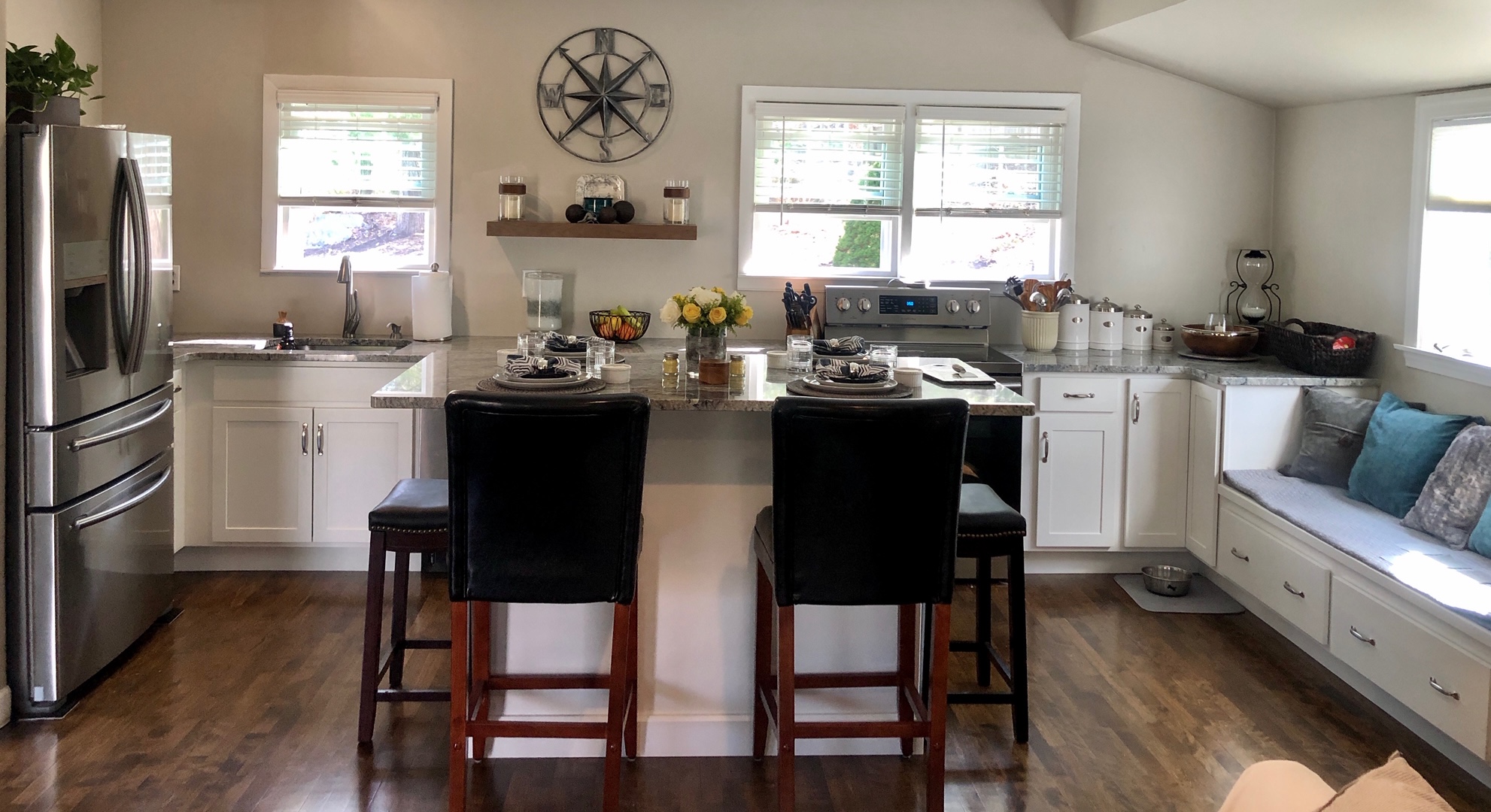 The Homeowners: A Marshfield couple and their Golden Retriever with a historic cape style home. The smallest house in a big neighborhood had lots of character but was in need of lots of improvement.
The Remodel: The original layout included a tiny U-shaped kitchen. Over the years they had begun to DIY remodel bit-by-bit, living with the existing cabinetry as they removed walls, restored a stone fireplace, and spent time improving outdoor spaces. An adventurous team, they were more than willing to get their hands dirty building sweat equity into their home. After almost 20 years in the house, the last big project left to do was the kitchen.
Original Space circa 2000: A kitchen built for…one?
More Recent Updates: Removing the wall and the wood paneling makes a BIG difference, but to become fully functional, the space needed cabinetry to accommodate modern lifestyles. The open plan makes an inviting space for entertaining and living life to the fullest!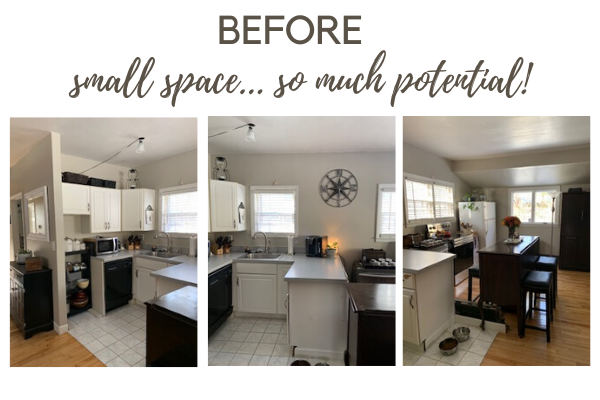 Dreaming First: Our client had been designing this kitchen in her head for years and was very organized and prepared to get going. Priorities were keeping the overall style casual, simple and easy to care for. In a small home with a big kitchen, some of the cabinets would be dedicated to crafts and other non-kitchen items, making use of of the latest storage accessories. Some other "must have" features she wanted to incorporate included a high top island and window bench where she could cozy up with a cup of coffee. To keep the space open and airy, we opted to eliminate all upper cabinets and allow the plentiful natural light to take center stage. We shared Houzz ideabooks and came up with a plan.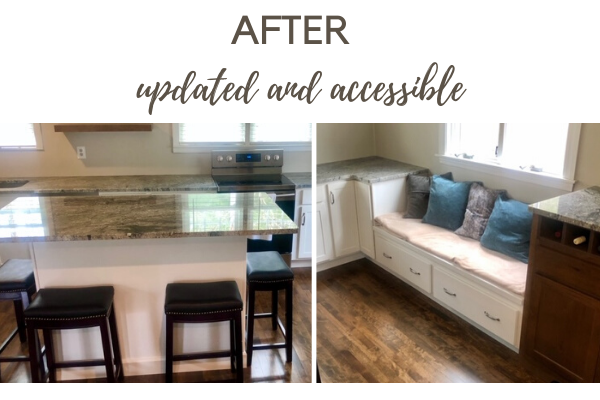 Afterthoughts: Adding a contrasting bar at the very last minute proved to be the right choice, as it turned out to be one of the homeowners favorite features! She wanted something different, a furniture-look accent piece, so we explored alternative wood species and colors. We created a semi-custom hickory bar cabinet with wine storage. With a prime location buffering the island, bench seat and living area, this corner was an ideal spot for an entertaining hub. On the opposite wall, we added a floating shelf in the same dark stain to balance the weight of the darker cabinet.
Designer, Aimee Logan says "Never be afraid to request changes to a design plan- my clients and I went through many drafts over a years' time to get it just right! Cheers to the homeowners with the patience and the vision to see a long-term project through! You were a pleasure to work with and I wish you many happy memories in your new space! Meet Aimee
This entry was posted in
Kitchen Remodeling
on
.