Decorating Trends: 2018 Pantone Color of the Year
Each year interior decorating trends change, furniture styles change, appliance styles and even appliance colors change. The decorating trends stem from the colors and styles that come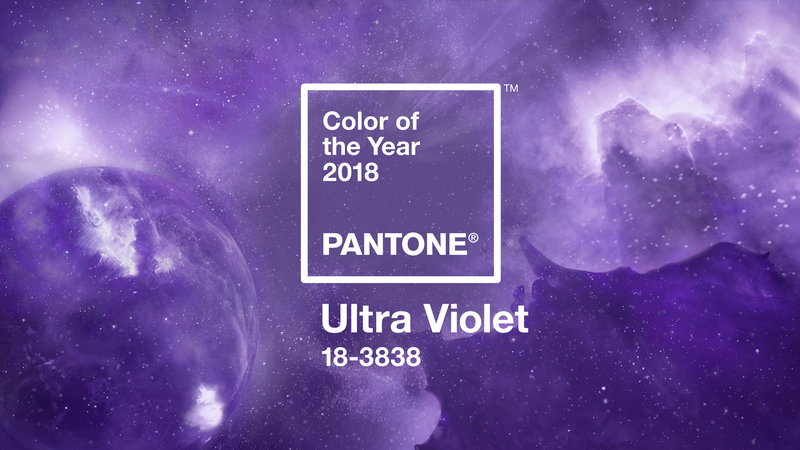 out of the fashion industry which introduces new trends each season. Although interior decorating trends change more slowly than fashion, you want to be sure your decorating doesn't become dated before it's time. So how do you stay up to date and keep your style fresh and updated? There is an easy, fun and inexpensive way to keep your home looking fresh and updated using color.
First and foremost, it starts by making selections for the "bones" of a kitchen and bath such as cabinetry, fixtures, countertops and finishes that provide a neutral backdrop. White kitchens continue to be a very popular choice in kitchens and baths and for good reason. They are bright and cheery and provide a backdrop for almost any decorating style and color. Grey and more recently, Greyge, a sophisticated grey beige color mix are also very popular of late for cabinetry, counters and wall color. You can't go wrong with a timeless style and neutral color for the backdrop in your kitchen and bath.
Add color using accents such as cooking or decorative accessories in the kitchen and the bath. Add a bowl on the counter in a fresh color for fruit or add some fresh, new towels to your bath that reflect the latest color trend. Changing out the accessories gives you an easy and inexpensive way to freshen up the look using the latest colors for the season.
Each year, Pantone selects a 'Color of the Year'. Each color selected encompasses something about fashion, decorating and design trends while also reflecting "what's needed in our world today," the Pantone Color Institute's vice president, Laurie Pressman said. For 2018, the color is called "ultra-violet". It is a vivid purple shade that is meant to signify the mysteries of the cosmos and the vast beauty of the earth. Think purple mountains majesty! Purple has long represented royalty, luxury and power.
So how do you use such a vivid color in your space? Freshening up your kitchen space using this year's color might seem challenging if you are not a purple lover. But there a number of simple ways to incorporate this year's color in your decorating. Simply add a floral arrangement that uses the purple Iris, add an African violet or a bit of lavender. Violet is the compliment to shades of yellow so if you already yellow accessories, adding a small touch of violet will make the yellow pop. Perhaps put a violet tray under that bowl of lemons.
In the bath, change out your towels or add contrasting guest towels in the new color. This works well if your bath is green, creamy white or yellow as these colors are complimentary to violet. Keep larger visual areas such as shower curtains neutral so the small pops of color really stand out in the room.
Always put the accent color in 3-5 little eye-catching places in the room in keeping with good design principles: Odd numbers. With a strong color like violet, a little goes a long way. Less is more and above all, have fun with changing decorating trends.
This entry was posted in
Kitchen Design
on
.