Dreaming First in Middleboro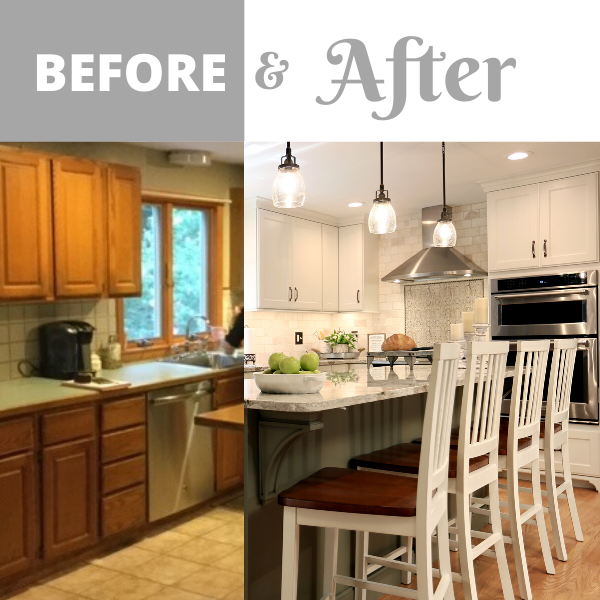 The Homeowners: A Middleboro couple with an (almost) empty nest. After years of raising a busy family, and concentrating on renovations throughout the home, they were were finally able to realize their dream kitchen. With a generic layout and outdated oak cabinets, they had been tolerating the existing kitchen for long enough. Now that the kids are grown, they could finally devote the time and energy into the full remodel they had always wanted.
The Remodel: Acting as their own General Contractors, our homeowners were proud to stay local with all aspects of their remodel, employing tradespeople almost all exclusively from Middleboro. John even did much of the work himself, somehow finding time after work and on weekends. We can certainly appreciate the local loyalty and the sweat equity they put into their loving home! They began by expanding an opening into the seldom used dining area to lend an airy feel to the space. They borrowed some footage from a bathroom to enlarge the kitchen's footprint and relocated some appliances. Hardwoods were added throughout the first floor and existing flooring was refinished to create a seamless transition between rooms.
Dreaming First: Dawn had done her homework and had created an extensive Pinterest board of ideas that really helped the design team pinpoint her style. Like most transitional homeowners today, her taste was a blend of more than one style. She was looking for Traditional Elegance, with a touch of Rustic French Country. The initial inspiration for the whole endeavor came from the pattern in a window valance which now hangs above the kitchen sink. Sometimes, its love at first sight that spurs the whole creative process! Whether it is something elaborate as an expressive countertop or as simple as a teapot- when something excites you, that is the Dream First process!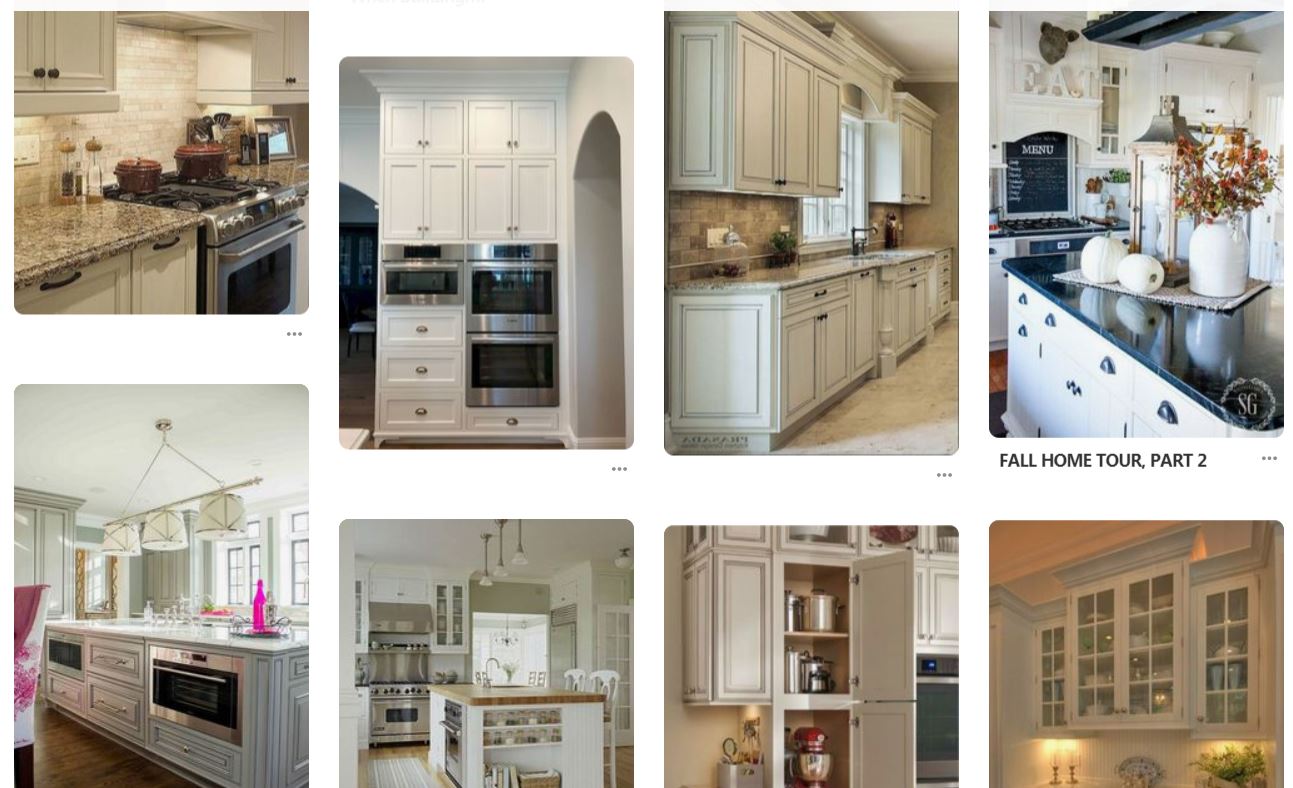 Our client shared her Pinterest Board with us- a great visual tool!
Dreams vs. Reality: Led by the inspiration photos on Dawn's dream boards, some initial designs included a custom curved wood hood above the range. When costs needed to be trimmed, she opted for a stainless steel chimney hood to compliment the appliances. That is also how we Dream First- finding the right way to meet the budget while still delivering the dream. Sometimes the design process has several revisions before we reach the final outcome.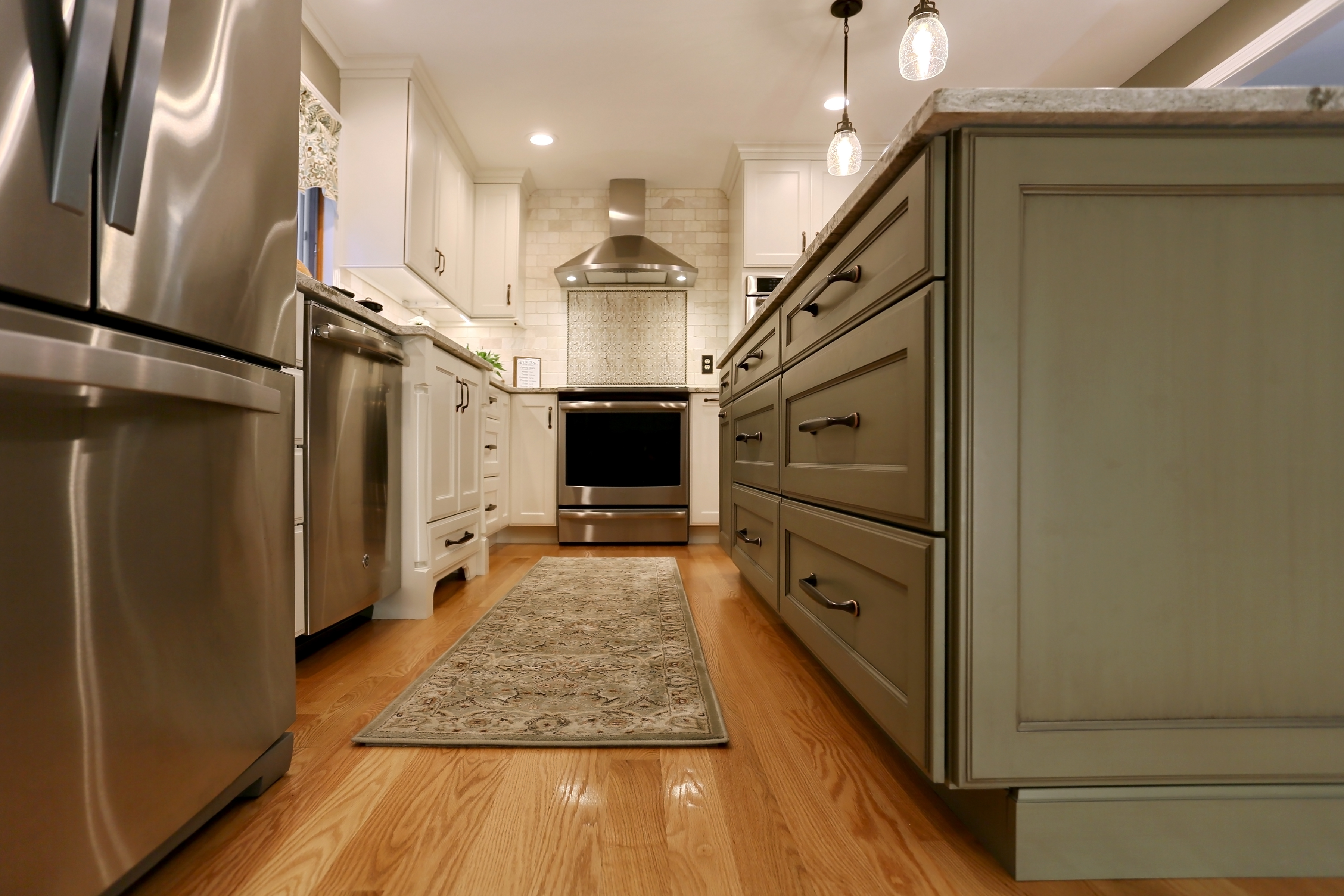 The Pesto Island is a neutral contrast while Hazelnut Finish adds subtle dimension to the paint treatment.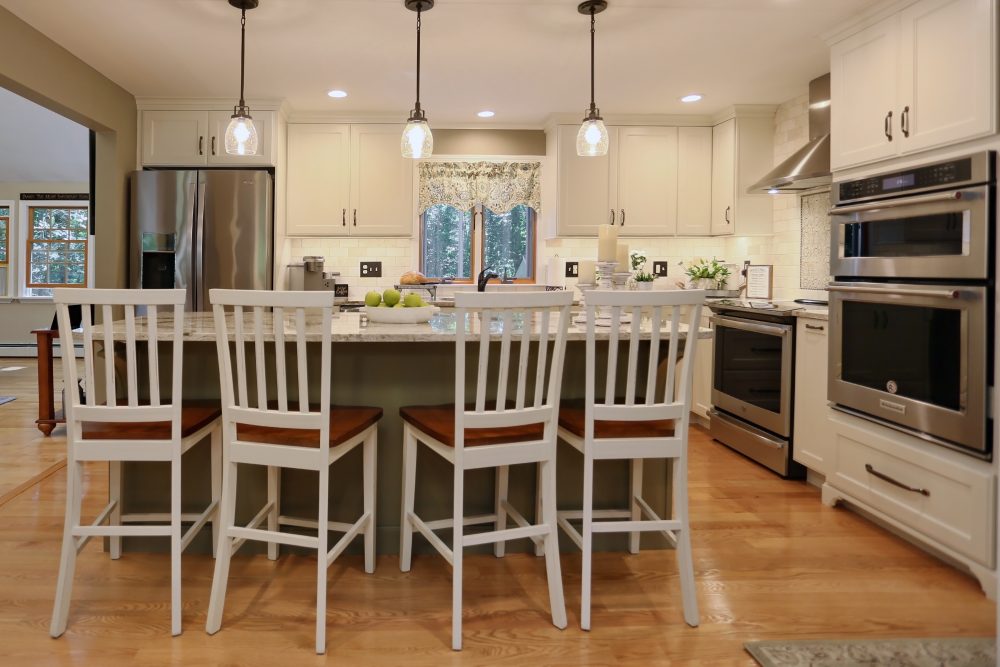 A larger island makes room for the whole family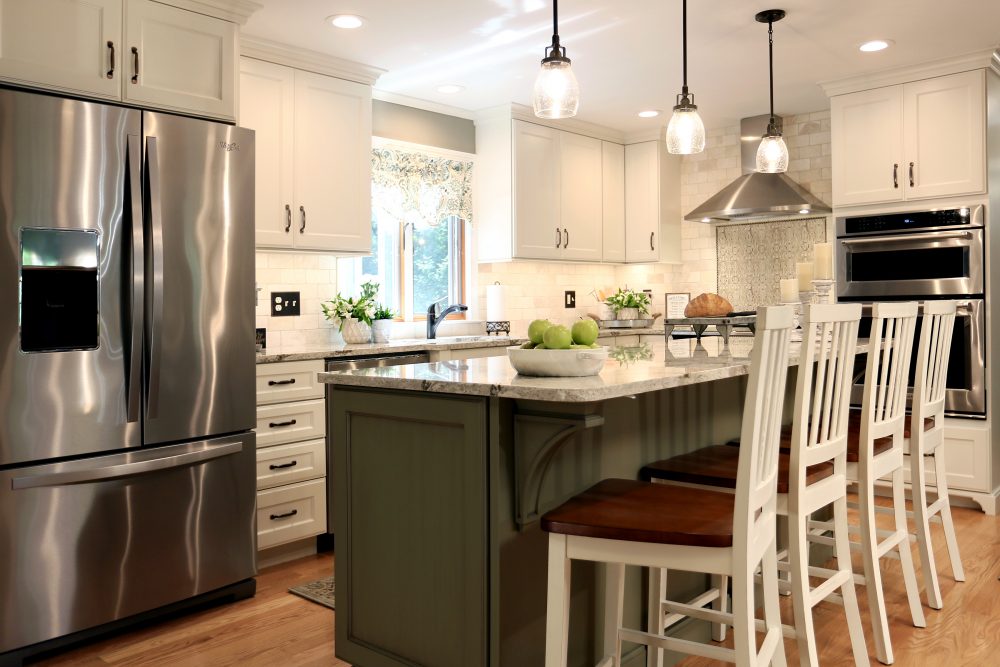 Beach House White cabinets and an Ivory subway tile backsplash really brighten the space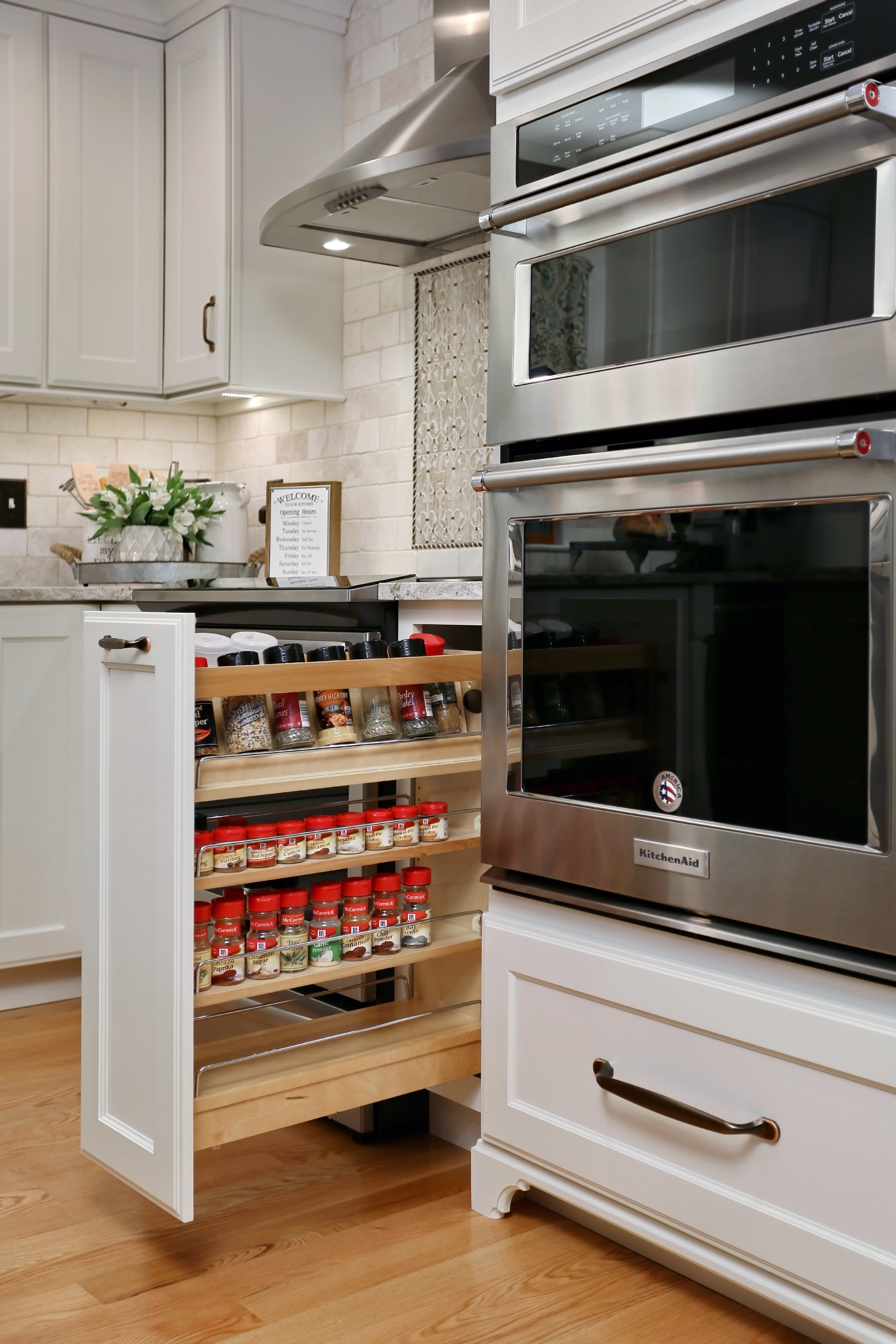 A Spice Pullout makes clever use of a narrow cabinet between the range and wall oven.
Timing is Everything: When asked "Is there anything you would have done differently?" Our clients laughed and replied that the narrow window of time they allowed for the remodel was a (minor) source of regret. Starting demo on Black Friday- they had hoped to be finished by Christmas. Unfortunately, with so many components, orders, schedules and sub contractors involved, large scale remodels ALWAYS tend to take longer than you would think. While they spent a memorable Christmas Morning amidst unfinished flooring, the entire project was happily buttoned up before Spring. Their advice to future clients: Never plan a remodel in time for a holiday. Doing it right takes time. PRO TIP: Wood Palace Designers vote the best time to remodel is FALL or SPRING.
We thank Dawn and John for allowing us to design their kitchen. They were a pleasure to work with and I hope they will enjoy their Dream Kitchen for many years to come!
Kitchen Design
,
Kitchen Remodeling
on
.