A New Look in New Bedford
Who lives here: A realtor who was downsizing but not downgrading. Unwilling to compromise style or functionality, she purchased a home that needed TLC and immediately began renovations on the entire property, inside and out.
The Remodel: Working with a General Contractor, she removed an awkward half wall to open the space, installed a new window and slider, added fresh lighting and new stainless appliances. Moving the refrigerator allowed space for an ample pantry on the opposite wall. Here at Wood Palace, we can provide cabinets and countertops only- We recommend using a GC for all the other elements of kitchen remodel.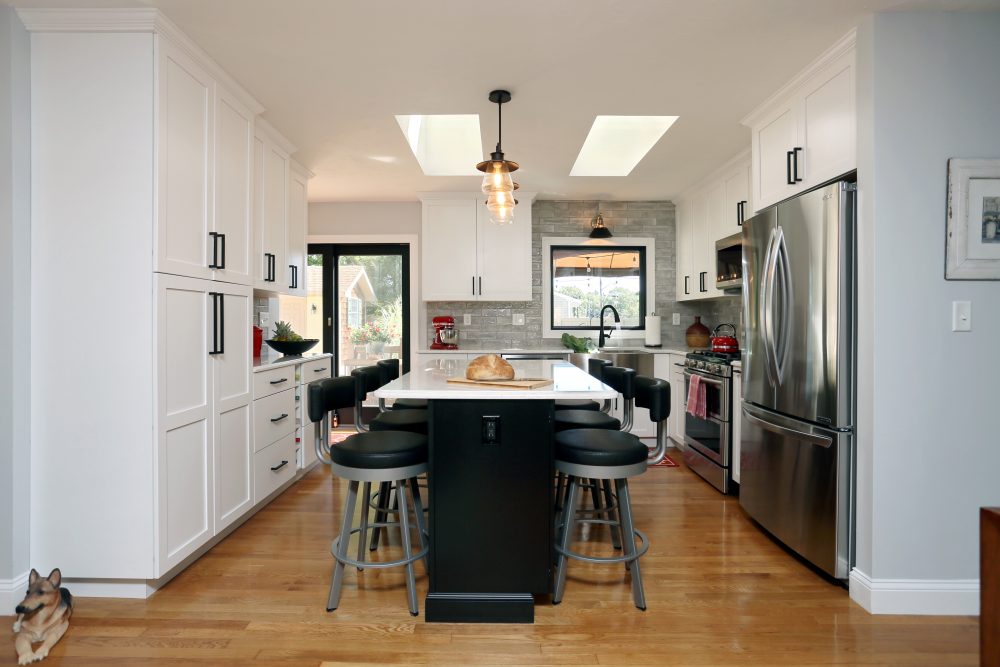 Seating for six in a small space? YES, YOU CAN!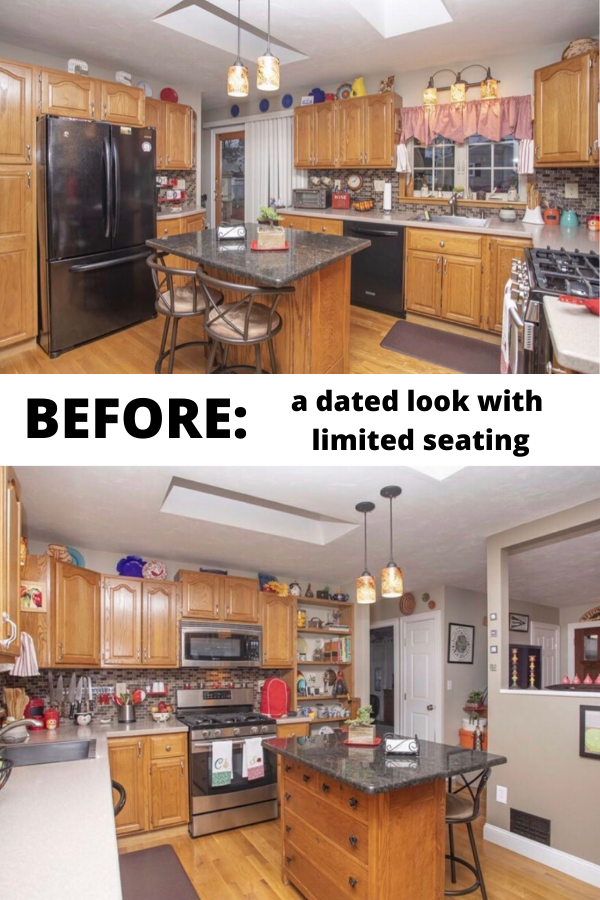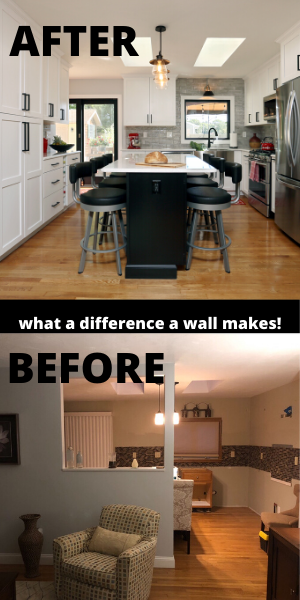 Style for Miles: Our client had always wanted a classic, clean black & white kitchen. She chose Ultracraft's Stickley door style in Arctic White with a contrasting Black Island. The simple Shaker door is topped with Quartz Countertops by LG Viatera in Everest, and finished with a decorative Ogee edge. Subtly textured grey subway tile is a winning choice to complete the look, and extends all the way to the ceiling above the black framed window. We really love the pop of color she added with the red accessories.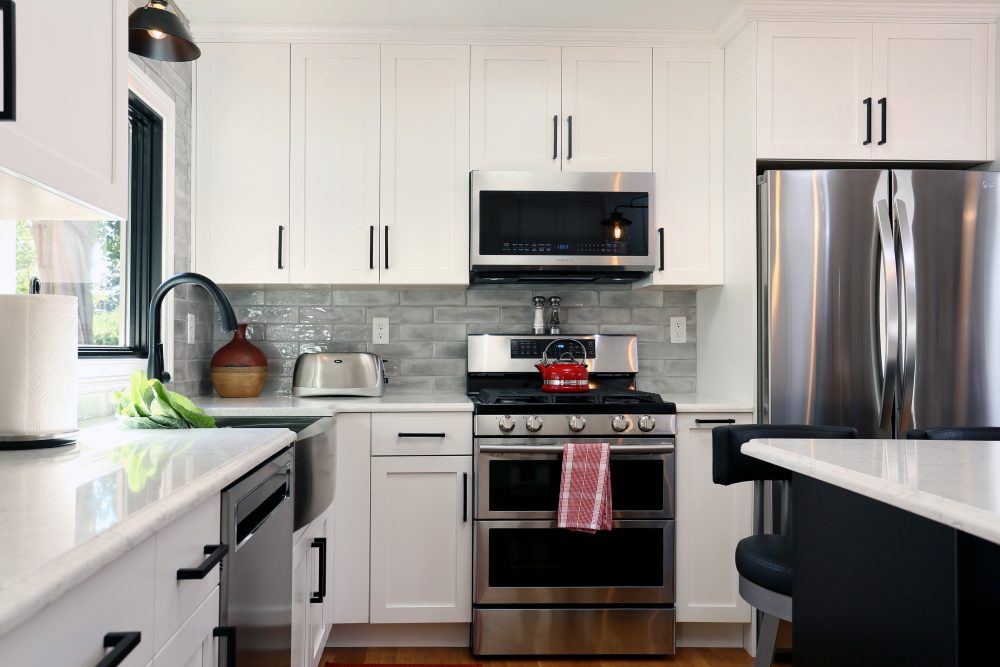 Favorite Features: Seating on both sides of the island makes the most of the space and allows for easy entertaining. Always ready to host the next gathering, the homeowner also loves her wine storage cubbies and two-tiered cutlery divider. Accessories that maximize storage and functionality are a must for smaller spaces! Staggered depth wall cabinets keep the space open to walking traffic while optimizing the natural light from the patio.Chose frameless cabinets by Ultracraft for the full access, sleek yet classic look.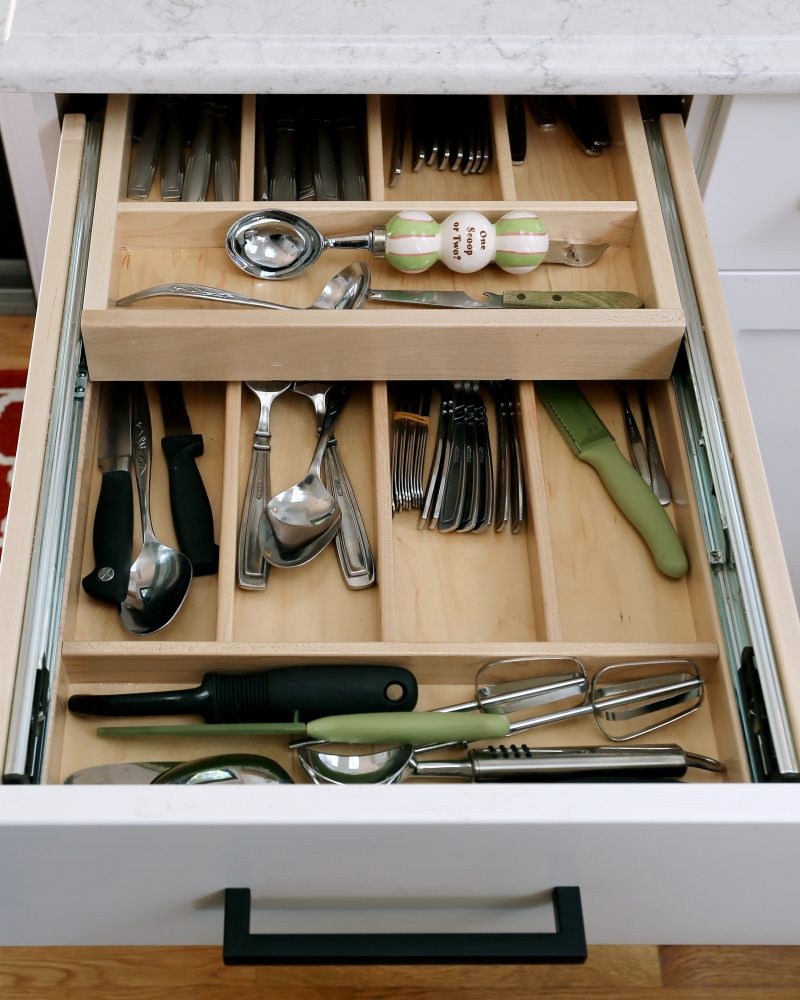 Factory installed cutlery divider is an instant upgrade to any drawer.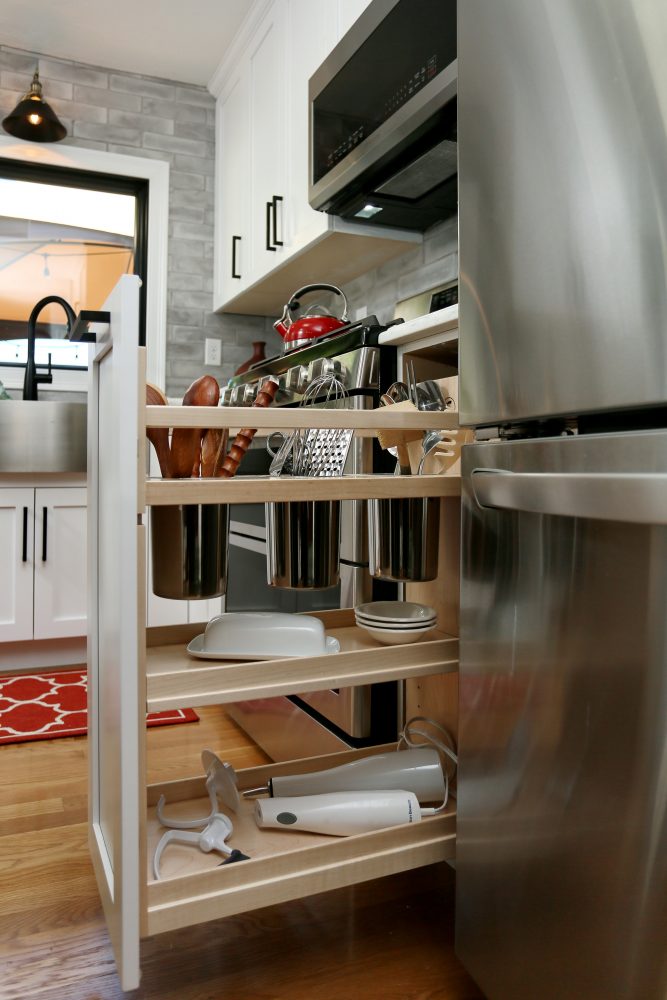 A Utensil Pullout to the right of the range makes sure all the tools are close at hand.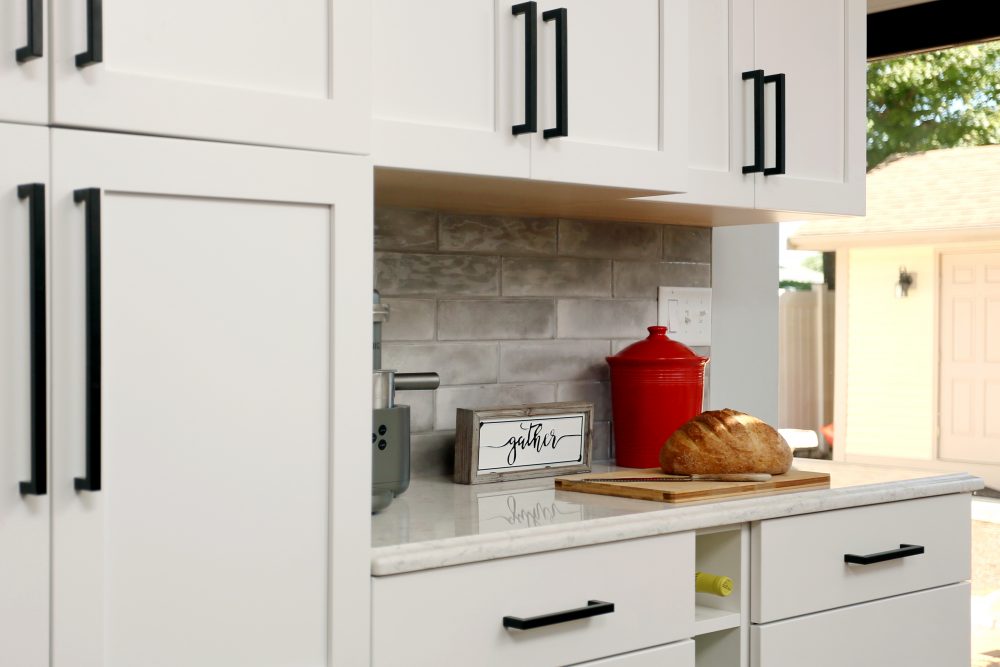 Natural light remains unobstructed by the cleverly staggered wall cabinets.
Looking Back: When asked if she would have done anything differently, she remarks that while she fell in love with the tiered sink for its prep-ready cutting board and colander rack, it turned out to be too narrow for filling and cleaning oversized stock pots. PRO TIP: always double check the specs! Something that may be appealing in a showroom setting may not have real world applications to your lifestyle.
Thank You for choosing Wood Palace Kitchens! We enjoyed working with you and wish you many years of happiness in your new Dream Kitchen!
Designer, Pam Adams says "I truly enjoyed working with this client, creating the beautiful transition from old to new. The biggest challenge was the request to have Island seating in the kitchen area for her family and friends. The space was very limited for an island, so we agreed to do seating on both sides with shallow cabinets as support for the counter. The Zen style stools work perfectly in this application, so they can easily be pushed out of the traffic and work area if needed. I feel the Ultracraft cabinets was truly the best choice. With the full access construction and standard 13″ deep wall cabinets, they give more storage when needed without having to modify."
Meet Pamela Adams, designer of "New Look in New Bedford"
This entry was posted in
Kitchen Remodeling
and tagged
cabinets
,
design
,
kitchen design
on
.