Cottage Home Living in the Pine Hills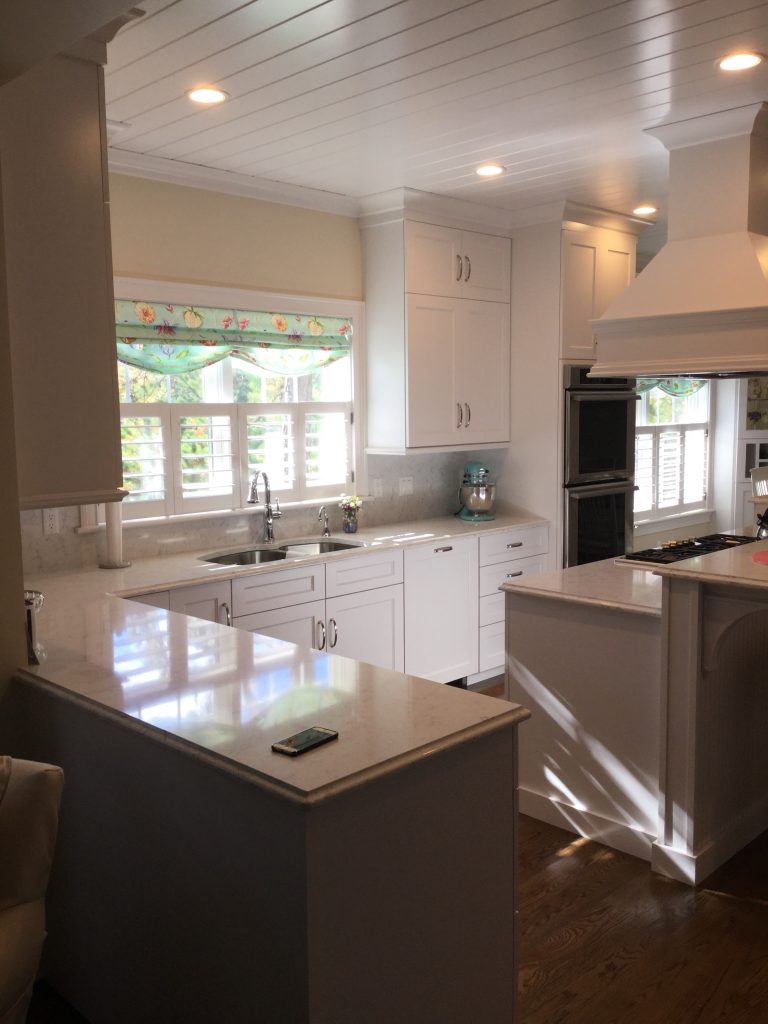 We are on our 17th year, working with clients in the Pine Hills in Plymouth. Over 3,000 homes were scheduled for this community years ago and they are expanding into more space for many more homes. It's been a fun project over the years for us, and design and high living is the fiber of these beautiful and larger homes.
Over the last 8 years, Pine Hills has adopted the "Cottage Home" into their neighborhoods. Reminiscent of the cottage style homes of New Orleans, they are a beautifully crafted smaller home with a smaller lot size. So many Baby Boomers are looking to downsize like I had introduced into our past newsletters, but they demand style and quality if they do sacrifice size of their new home. These cottage homes are perfect for new design ideas. Even though we are aging and slowing down, we still entertain a lot with friends and family.
High end appliances are usually mixed into our designs as we crave gourmet cooking in our lives. Stainless is still the norm for that commercial look. On this cottage home project, we mixed beach and cottage to complete the transitional look that they sought. Clean lined door styles in a white paint lightened the area. Tongue and v-grooved wood ceilings are added in the kitchen and living room area to complete that cottage feel. A beautifully crafted wood hood engulfed the island from above. It tied it all together.
In the table area, we designed two custom made angled hutches to display her portrait collectibles. Wine storage was incorporated into the middle areas. We had gone to the ceiling with the main cabinet area but we chose to keep the hutches open above to give them that furniture look. One of my favorite areas was the back of the island where we incorporated bead board and finished it off with some craftsman styled brackets. It also gives the island that furniture feel. Hardwood floors give the room some warmth with all the painted materials.
Omega Full Access cabinets in the Renner Door style in their Pearl paint were chosen for the cabinetry. LG Viatera quartz counters in Minuet were chosen for the counters to give it that marble and lean look. Full quartz back splash was chosen for ease of cleaning instead of the usual tile look. All of the materials melded well together to give our client that clean-lined look. I'm sure there will be a lot of parties and holiday get-togethers over the years in this beautiful space. She is well prepared to handle each and every one of them in comfort and style in her cottage home.
Bon Appetite!!
Tim Holick (Food A Holick)
Save
Save
Save
This entry was posted in
Kitchen Remodeling
on
.